Wefranch's tools help you launch your franchise.

Discover Wefranch through Carlton's story.
Read more
The numbers
Carlton, a software engineer, eager to start his own business, faced his first major decision: understanding the financial viability of owning a franchise. He was fond of a particular area and considered it for his venture.
But the pressing question was: Would it be profitable?
Wefranch's Financial Modeling tool provided him with the crucial data he needed to move forward confidently.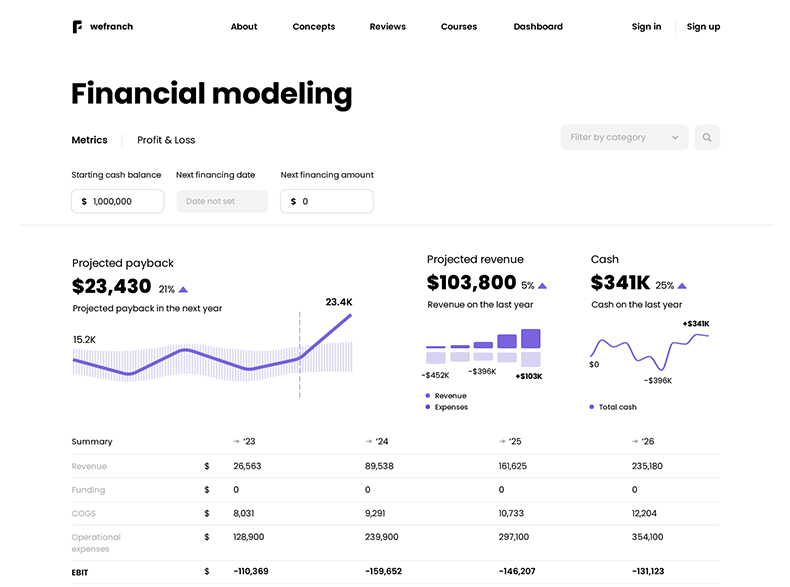 The people
With the financials looking promising, Carlton realized he needed more than just numbers. He wanted insights from someone who'd walked this path before to understand if the franchisor was trustworthy and cared about the franchisees experience.
Wefranch's Verified Reviews from existing franchisees provided him with the genuine, unfiltered experiences of those already in the franchise network. Carlton was able to dig deeper using the Expert Network.
This platform connected him with current franchisees, offering him a chance to discuss their experiences and gain an understanding of what owning a franchise truly entailed.
The location
Now more assured, Carlton's next step was to select the most profitable territory for his franchise.
Wefranch's Data-Driven, Geo-Spatial Territory Modeling was instrumental in this phase, helping him analyze and choose the ideal location for his new venture.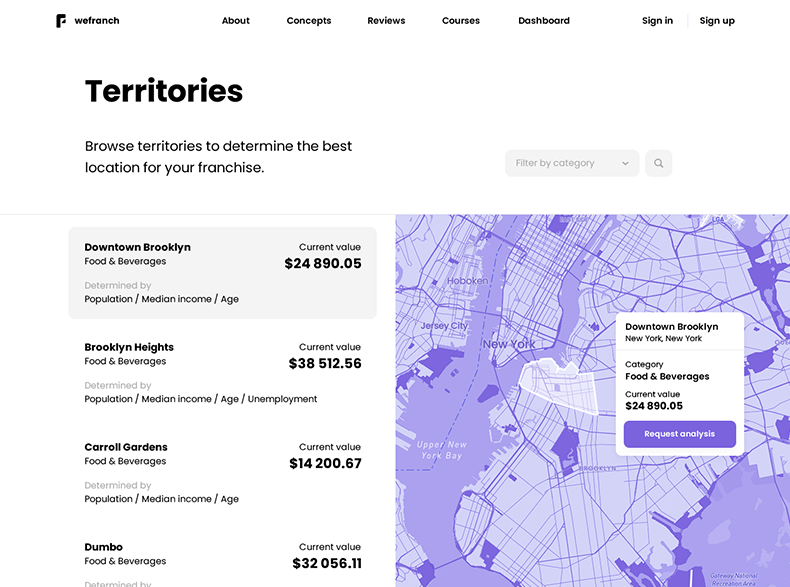 Carlton launched 🚀
Wefranch was there to guide Carlton through this decision-making process, providing him with the necessary tools and information to make an informed choice.
Carlton is now a mulit-unit franchisee building generational wealth.
Start your journey to becoming a multi-unit franchisee?
We have the tools to make this happen.
Sign up or request a demo today.
What's happening at Wefranch
Discover upcoming events, revisit past highlights, read our latest blogs, and explore new product features – all in one place!