The Crafted Glory Brand: Sustainable Handcrafted Furniture with Ghanian Heritage
Jul 18, 2023
After studying engineering at Carnegie Mellon, Kwadwo settled into a career at a large manufacturer in Asheville, NC. With time, it became clear to him that there was a creative itch that his career could not scratch.
During this time, he moved into his house having almost no furniture. Having struggled to find unique and affordable pieces for his home, he decided to try his hand at making some end tables. He soon realized that he loved the process. Thus his love for woodworking was sparked and grew organically as he acquired tools and developed his style.
Crafted Glory is more than just a brand; it is a statement of sustainable living with a unique blend of cultural aesthetics through hand-crafted high-end furniture. Rooted in the earth-conscious ethos of its founder, Kwadwo Som-Pimpong, the brand stands at the intersection of functionality and inspiration.
Crafted Glory started from Kwadwo creating wooden earrings for his sister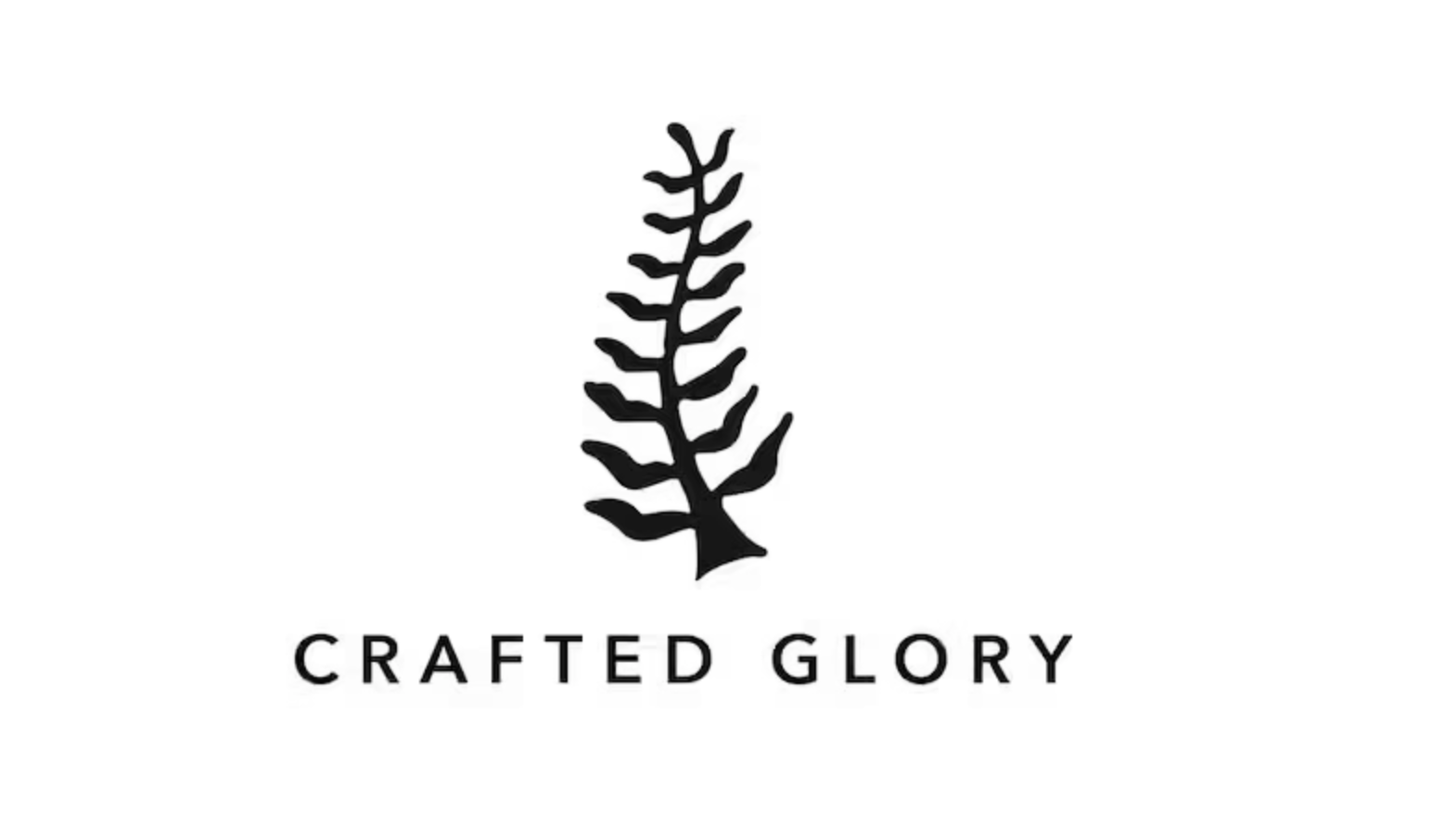 Crafted Glory is a brand for those who value the beauty of handmade furniture, the charm of unique designs, and the importance of ethical practices. Each piece of furniture is handcrafted with utmost care and passion. The brand has attracted a wide range of clients, spanning across the United States. Crafted Glory caters not only to individual consumers but also to interior designers and boutique stores, shipping pieces nationwide.
Scandinavian design, with its minimalism and functionality, is a significant influence on the Crafted Glory aesthetic. Yet, Kwadwo also seeks to interweave his Ghanaian heritage into the brand's designs, creating a distinctive fusion of the two.
An example of a Crafted Glory product
Crafted Glory's Etsy shop, boasting over 1073 sales and 3774 admirers, is a testament to the brand's popularity and success. Kwadwo's journey was even featured on NBC Nightly News , a nod to the growing consumer interest in small businesses that offer unique, handcrafted products.
Figuring out how to make high-quality furniture that people would be willing to pay for was a journey of struggle. But gradually, his customer base grew as he learned more of the nuances of woodworking and grew in his technical prowess. He determined that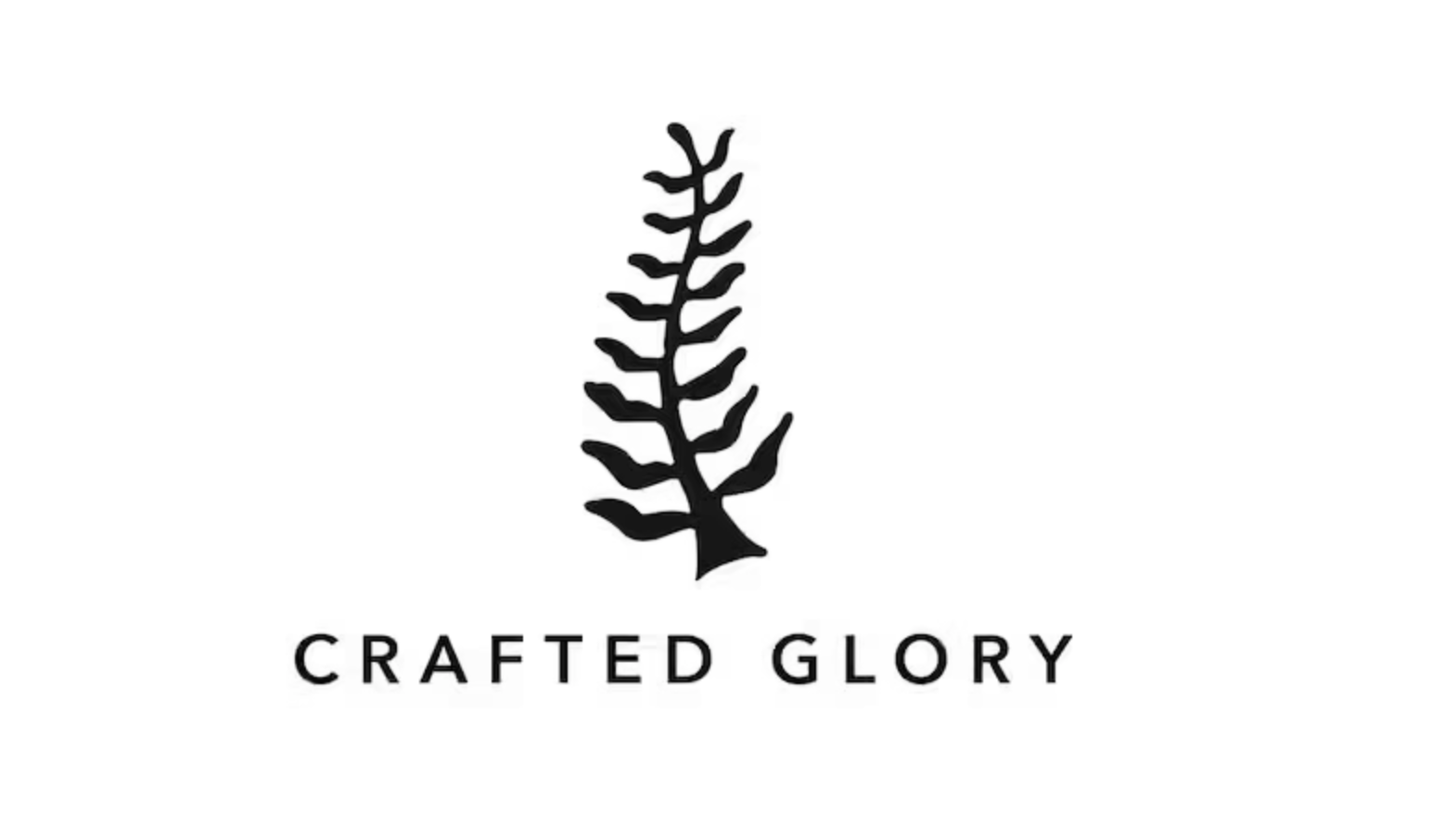 Crafted Glory would be self-sustaining and did not take outside funding to build the business.
At the core of Som-Pimpong's journey is his passion for his craft and his determination to uphold his business values. His story serves as a reminder that success can be found at the intersection of passion, dedication, and an entrepreneurial spirit.
Faith, Passion, and Purpose: The Spirit of Crafted Glory
Kwadwo Som-Pimpong's faith is not only a part of his personal life but also a guiding light in his professional journey. It informs and inspires the work he does at Crafted Glory, imbuing it with deeper meaning.
Faith is an intergral part of Kwadwo's philosophy for Crafted Glory
The company's name itself is a testament to his faith. The Crafted Glory logo is a Ghanaian adinkra symbol. It is called "Nyame Nti," resembles a fern and means "grace of God." For Kwadwo, every hurdle overcome, every growth milestone reached, is by God's grace. He sees his work as more than just making furniture; it's an endeavor that points to something bigger and serves a higher purpose.
Through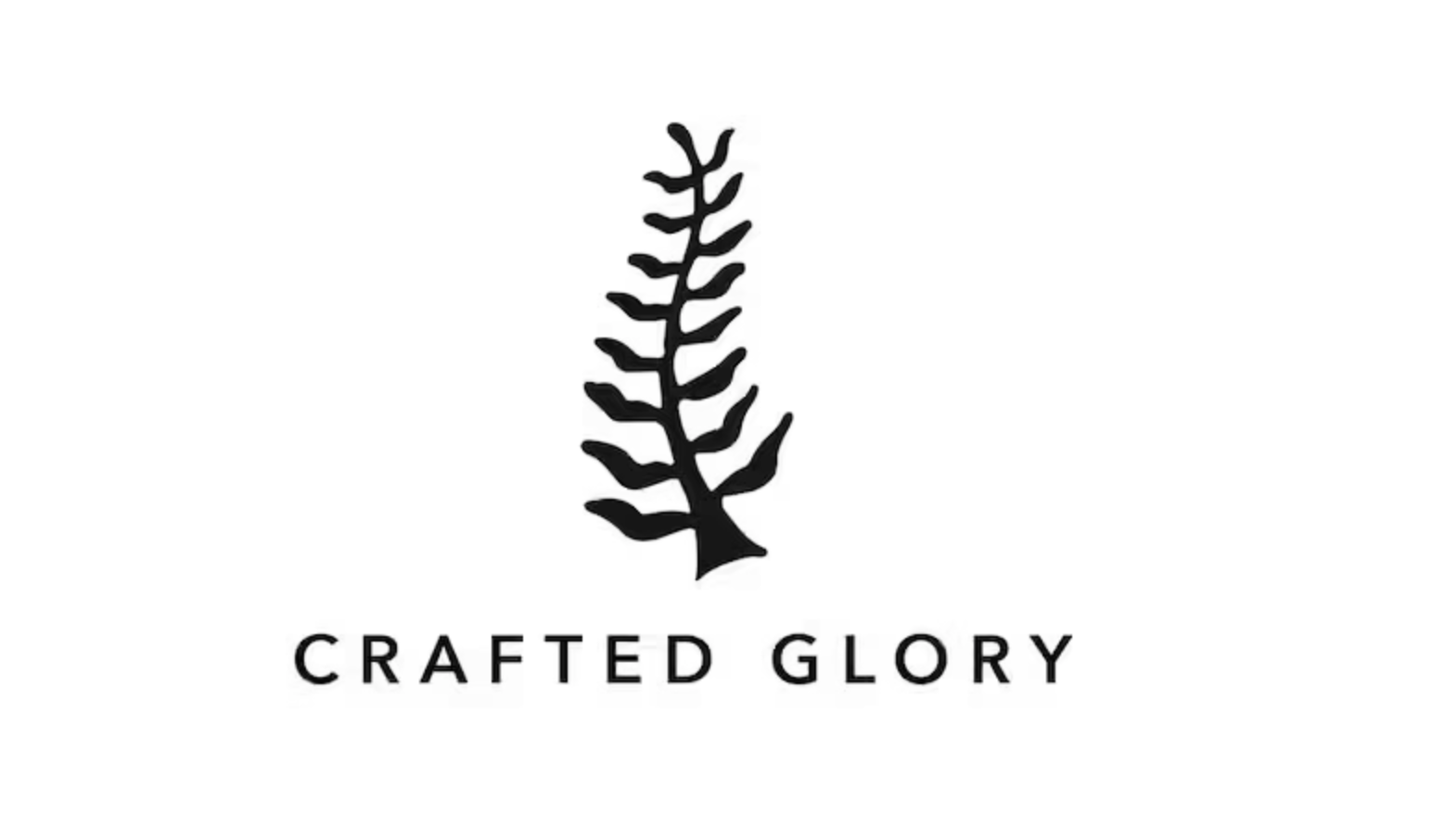 Crafted Glory, Som-Pimpong seeks to create beauty and order in the world. Each piece of furniture delivered not only enhances space but also brings joy into people's lives. This aspiration to make a positive impact, both aesthetically and emotionally, is at the heart of what Crafted Glory stands for.
Moreover, this spirit extends to the way the business operates. Som-Pimpong finds great joy in providing employment opportunities and making an impact in the community.
A notable initiative is Crafted Glory's mentoring program, where local teens get the opportunity to work in the shop each week, learning valuable skills. Som-Pimpong has a particular interest in supporting disadvantaged kids, aiming to make Crafted Glory a force for good in the world.
Kwadwo at work
In essence, Crafted Glory is more than a furniture company. It's a manifestation of faith, a beacon of positive impact, and a platform for sharing the joy of creating. Through his work, Som-Pimpong is not just crafting furniture, but also crafting a legacy of positivity and purpose.
Crafting a Sustainable Future: The Business Vision of Crafted Glory
When asked about the future of his business, Kwadwo expressed that his desire is to grow a brand whose focus is to provide valuable, high-quality products for people who appreciate and are willing to pay for them. He feels strongly about countering the throw-away culture that is so prevalent today. Possessions should be thoughtfully acquired with an expectation for them to last. Crafted Glory builds its furniture to last for years to come. His customers resonate with this philosophy and understand that the higher cost reflects the value of the utility, craftsmanship, and sustainability inherent in each product.
Kwadwo featured on NBC News
For those who wish to support the brand, following along with the Crafted Glory story is the first step. Purchasing a piece of handcrafted furniture and sharing the story behind it not only supports the business but also propagates its mission for sustainable consumption and mindful living. Thus, each customer becomes a vital part of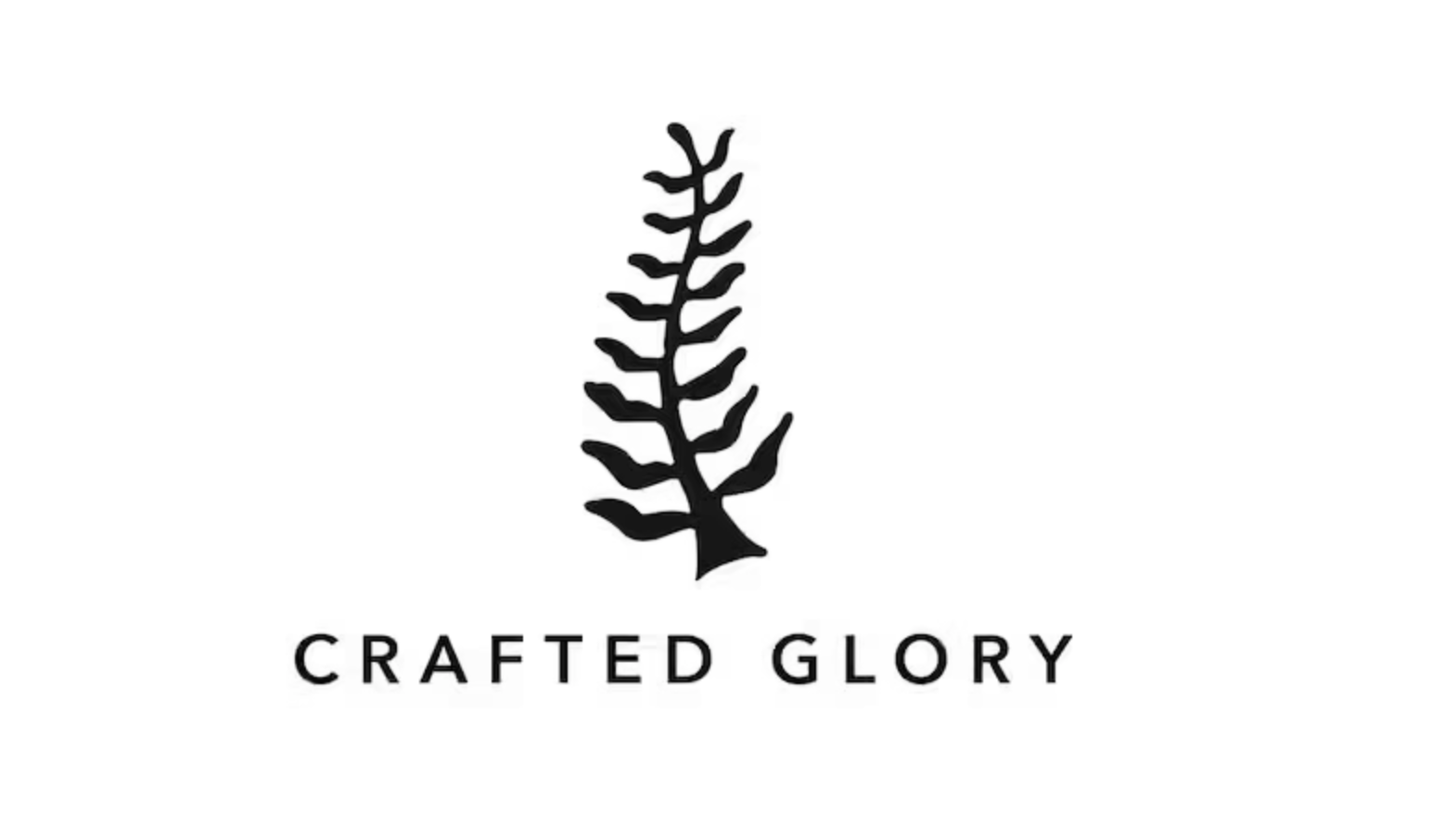 Crafted Glory journey, helping build a more sustainable future one piece of furniture at a time.
On WeFranch, Kwadwo Som-Pimpong offers "The Crafted Glory Method: Woodworking Basics and Beyond, " a course that seamlessly blends his passion for woodworking and teaching. From understanding basic tools to crafting your first piece, this course is a gateway to the world of artisanal woodworking.